About the Memorial Beach Challenge
Memorial Beach Challenge is proud to organize and host an annual event that brings together athletes and families for a day of competition and comradery—but also to honor those who have served and support the heroes still in the fight. 100% of the proceeds from the event benefit 31Heroes — an organization that specializes in creating programs, financial support systems and future opportunities for service members, veterans and their families.
The main Obstacle Course Challenge event is a soft-sand adventure race—featuring Navy SEAL-approved obstacles. Very popular for young families is our Kids Fun Run, the Memorial Beach Challenge event has something for individual athletes and teams of all ages. But beyond the races that test our own physical and mental strength, the day is about honoring those whose sacrifice, strength, and bravery helps preserve the freedom we enjoy every day. The event closes with a moving memorial service, ensuring that the legacies of our heroes are never forgotten.
OUR MISSION
The Memorial Beach Challenge provides financial support to military families through our official partnership with 31Heroes, and creates a better awareness of the incredible sacrifice military families endure to ensure our freedom.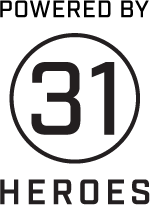 31Heroes was conceived in response to the Extortion 17 helicopter crash in Afghanistan on August 6, 2011 killing 30 military service members, as well as one military working dog. Men and women from all branches of our armed forces lay down their lives every day in defense of our freedom, sometimes with minimal recognition for their sacrifice or their family's sacrifice. The events of August 6, 2011 drove the Founders to recognize our responsibility, as Americans, to take care of the surviving families of this particular tragedy, but also to take action in support of all families of our fallen military heroes. Today, 31Heroes assists athletes and event organizers who want to make a difference in the lives of our nation's warriors and their families. Funds raised from 31 Heroes events are used for grant making opportunities and dispersed among partnering organizations that have the capacity to support our nation's heroes and their families, as well as honor the fallen.
31Heroes is dedicated to helping athletes support military heroes and their families. When an athlete, team, or event organizer connects with 31Heroes, they are given the tools they need to help them raise funds and awareness for two amazing organizations that assist service members, veterans, their communities, and their families.
We recognize that though we represent a group of many athletes, we are One Team. And though as individuals, we each have our own goals and personal missions, we are all part of One Fight.
Visit 31Heroes.org
Raise Funds
Along with registering for the races, supporters can also raise funds for 31Heroes by either donating directly or creating an online Athlete Profile Page
Volunteer
Be a part of helping Memorial Beach Challenge put together this life-changing event. Just fill out the form, and someone will get in touch with you soon.
Become a Sponsor
We are looking for businesses and individuals to come on board as event sponsors. We have limited sponsorship opportunities so please contact us today if you interested.
Join us May 27, 2023 for the Memorial Beach Challenge in Ocean City, NJ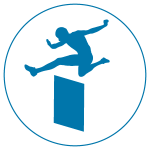 Obstacle Course
Challenge
Utilizing actual Navy SEAL-inspired obstacles and the challenge of soft-sand running on a two-mile stretch of shoreline, the Obstacle Course is a test of physical and mental toughness. Obstacle descriptions are top secret until May 22, when they'll be posted here, and unveiled on race day. The challenge is open to both individual racers and teams of up to four.
Registration January 1 – March 11th
$60 per individual
$225 per team of 4
Registration between March 12th – May 19th
$70 per individual
$250 per team of 4
Registration between May 20th – May 23rd
$80 per individual
$290 per team of 4
Registration between May 24th – May 27th
$90 per individual
$350 per team of 4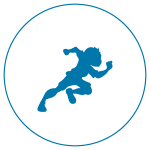 Kids
Fun Run
The Kids Fun is specially designed to let children be a part of the day's fun in support of heroes and their families. The course—which goes from  8th Street to 5th Street and back—features a variety of safe obstacles that allow kids as young as 5 to experience the excitement and reward of taking part in the event.
Registration January 1 – March 11th
$25 per individual
Registration between March 12th – May 19th
$30 per individual
Registration between May 20th – 23rd
$35 per individual
Registration between May 24th – 27th
$40 per individual