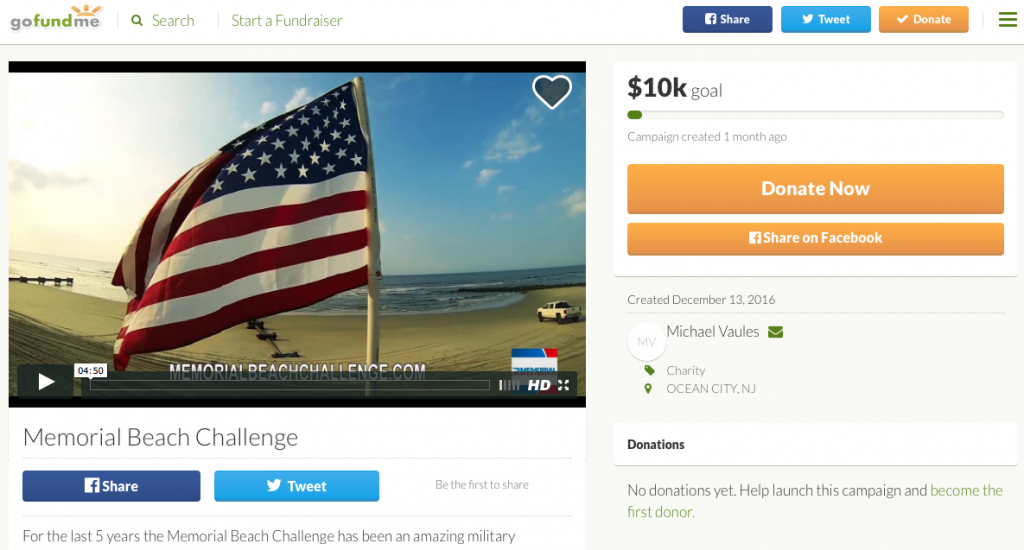 For the last 5 years the Memorial Beach Challenge has been an amazing military fundraiser held on the beach in Ocean City NJ over Memorial Day weekend. The event operates on 100% volunteer efforts with the support of sponsors and donations.
Over the years we have accumulated a large amount of donated equipment for the event that is utilized to set up the race course and put on the fundraiser.
Transportation and storage of this equipment has become a big issue for the organizers.
Since we are in between our annual event we have decided with the support of our benefactor The 31 Heroes Project to independently raise funds with the goal of purchasing a trailer to store equipment and promote the event. We have set a goal of a donated trailer and/or $10,000 to purchase and letter a new trailer with any extra proceeds going directly to The 31 Heroes project.
https://www.gofundme.com/memorial-beach-challenge
Make sure you check out the website for details on how to sponsor and compete in the 2017 Memorial Beach Challenge on May 27th!
www.memorialbeachchallange.com
Help spread the word!